The Schoharie County Health Department will be holding vaccine booster clinics at the following locations/dates
Middleburgh Elementary School in Middleburgh, NY on Tuesday, December 7, 2021 from 4:00pm – 6:30pm
Moderna Sign Up Information for Middleburgh Elementary
Pfizer Sign Up Information for Middleburgh Elementary
Sharon Springs Central School in Sharon Springs, NY on Wednesday, December 8, 2021 from 4:00pm – 6:30pm
Moderna Sign Up Information for Sharon Springs Central
Pfizer Sign Up Information for Sharon Springs Central
Please bring your identification and vaccination card with you.
Walk-ins for all vaccines will be accepted after 4:30pm as long as vaccine is available. Pre-registration for boosters via the links is encouraged.
For any persons seeking a first dose at this clinic, their second dose may be obtained at a pharmacy, NYS immunization site (Crossgates Mall – old Lord and Taylor), or possibly at their physicians office.

Welcome to Schoharie County, New York
We are a proud rural community nestled in the Mohawk Valley offering bucolic scenery, peaceful living and a high quality of life. We pride ourselves on a long history of agricultural production, essential community services and being an easily accessible tourism destination where you can catch your breath. But, Schoharie County offers so much more.
We are resilient. Our people are practical, hardworking and have an innate sense of problem solving. Within the last decade, we rebuilt our local economy post devastating floods and, since, we have successfully reopened hundreds of businesses through diligence and commitment to public health safety measures. We have become a safe haven during a world pandemic.
Our economy is on the edge of three different regions and somewhat isolated from each. We are advocates and consumers of the Capital City Albany Metro Region, significant contributors to the Mohawk Valley food processing, construction, materials and plastics manufacturing sectors and we celebrate our Appalachian Region tourism and cultural assets. Not to mention, Schoharie County is approximately three hours from New York City, Boston and other metropolitan areas.
We are shaping the way forward by adding value to our existing business sectors and exploring strategic opportunities for growth in craft industries, rebuilding a regional food supply chain and welcoming more high-value added enterprises to complement our grassroots successes turned-world class endeavors in financial services, insurance and technology. Boasting six Main Street Villages and other dynamic crossroads stretched across sixteen historic Towns, Schoharie County enjoys more than 90% broadband coverage in which you may work from home or select a hamlet green or walk-able Village to boost productivity. Larger enterprises may consider the I-88/NYS Route 7 corridor attractive with ample acreage for commercial or light industrial development. The County is easily accessible via no-toll Interstate 88, US Route 20, NYS Route 7, NYS Route 30, NYS Route 145, and NYS Route 10.
That said, we welcome you to visit. The Schoharie Valley farm stands and retail shops throughout the entire County offer stunning vistas and a wide variety of locally made products, fresh meats and produce. Schoharie County boasts several attractions including Howe Caverns, Secret Caverns, Vroman's Nose hiking trail, Dr. Best House & Medical Museum, Iroquois Indian Museum, Landis Arboretum, and the Gilboa Museum, which features Devonian period fossils and historic artifacts. An abundance of NYS owned land within the County attracts thousands of outdoor enthusiasts and sportsmen every year.
We invite you to experience, savor and stay in Schoharie County.
Chairman Federice

The Schoharie County Board of Supervisors Meetings will be live streamed by Schopeg Access Inc and can be seen at: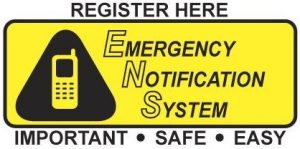 2021 County Office Building Closures for Observed Holidays


Thu November 11, 2021 Veterans Day
Thu November 25, 2021 Thanksgiving Day
Fri November 26, 2021 Day after Thanksgiving
Fri December 24, 2021 Christmas Eve


Schoharie County Services